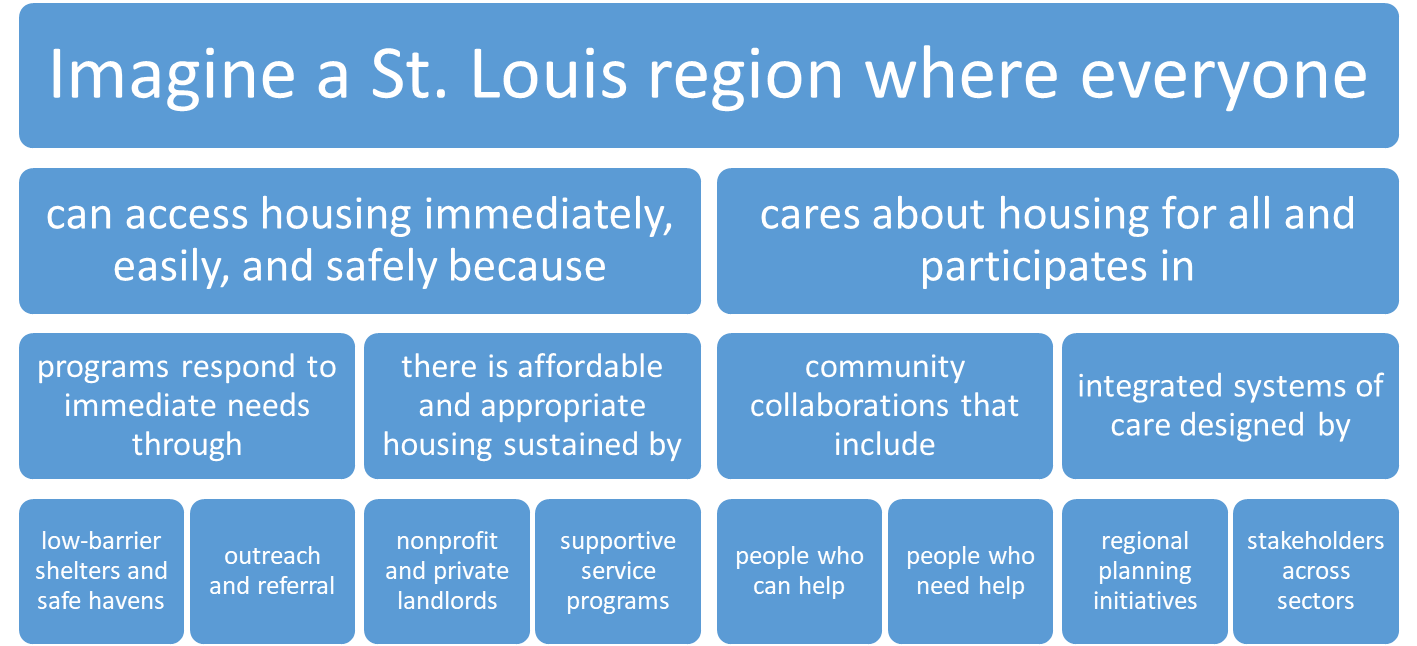 2-1-1
Need Rental or Utility Resources?
Unhoused?
Are you currently experiencing homelessness? Call the St. Louis Housing Helpline at
(314) 802-5444.
Resources
Need additional resources? Check out the service directory.
FY2023 HUD Notice of Funding Opportunity (NOFO)
The Continuum of Care (CoC) Program [24 CFR part 578] is designed to promote a communitywide commitment to the goal of ending homelessness.
Collaborative Application Process
City of St. Louis Continuum of Care